Here are last week's published decisions involving local governments: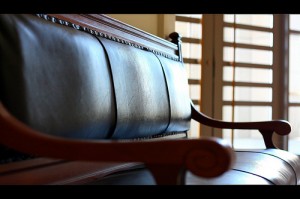 First Circuit
Merit Construction Alliance v. City of Quincy, No. 13-2189 (July 16, 2014): The court concluded that the district court: (1) properly determined that ERISA preempts a City ordinance mandating a specific apprentice-training program; and (2) erred by awarding attorney's fees under ERISA's fee-shifting statute.
Third Circuit
Batchelor v. Rose Tree Media Sch. Dist., No. 13-2192 (July 17, 2014): The court found that retaliation claims related to enforcement under the Indviduals with Disabilities in Education Act must be exhausted before a court may assert subject-matter jurisdiction.
Fifth Circuit
Kitchen v. Dallas County, No. 13-10545 (July 17, 2014): In case arising out of death of detainee after struggle with officers, the court reversed the district court's decision after it found that the record presents genuine issues of material fact about whether defendants used excessive force against deceased. The Fifth Circuit affirmed the district court's grant of summary judgment for defendants on the deliberate-indifference and municipal-liability claims.
Sixth Circuit
Hayward v. Cleveland Clinic Found., No. 13-3132 (July 21, 2014): The court concluded that the district court improperly granted a motion to dismiss claim for unlawful home entry.
Seventh Circuit
Eighth Circuit
Williams v. Decker, No. 13-2074 (July 18, 2014): In case arising out of officers' removal of plaintiffs from their vehicle, affirming grant of summary judgment to officers on Fourth-Amendment claim on the basis of qualified immunity.
Smith v. Conway County, No. 13-3095 (July 16, 2014): In case alleging that officers used excessive force by using tasers, the court affirmed denial of qualified immunity because jury could find that plaintiff was nonviolent and that there were no security or disciplinary reason for taser use.
Mountain Hope Flight Serv. v. Baxter County, No. 12-3000 (July 15, 2014): The court affirmed dismissal of case alleging violation of due process and interference with operations at airport.
Ninth Circuit
E.M. v. Pajaro Valley Un. Sch. Dist Office of Admin. Hearings, No. 12-15743 (July 15, 2014): In IDEA case, the court affirmed district court's judgment for school district because student failed to show that the school district acted unreasonably in determining that he did not qualify for special-education services.
D.C. Circuit
Village of Barrington v. Surface Transp. Bd., No. 12-1485 (July 18, 2014). In Village's challege to Surface Transportation Board's denial of request to reopen procceding in which the Board approved a railroad's acquisition of railway company, the court denied the Village's petition for review because the court lacks jurisdiction to consider the Village's material-error claims, and because the Board did not abuse its discretion in deciding that new evidence did not justify reopening original decision.
(7/14/2014-7/18/2014)
Image courtesty of Flickr by Phil Roeder (creative-commons license, no changes made).