Here are last week's published decisions involving local governments: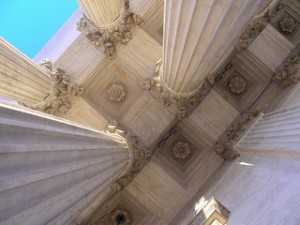 Sixth Circuit
Cass v. City of Dayton, No. 13-4409 (Oct. 16, 2014): In 1983 action alleging that officer used excessive force in violation of the Fourth Amendment, the court affirmed summary judgment for defendants because officer's conduct was objectively reasonable and did not violate Fourth Amendment.
Seventh Circuit
Swisher v. Porter County Sheriff's Dept., No. 13-3602 (Oct. 15, 2014): The court reversed the judgment for defendants because Plaintiff, who brought 1983 action alleging he was denied proper medical care while he was a pretrial detainee, had no duty to exhaust administrative remedies at the jail because jail's grievance procedure was not clear.
Ninth Circuit Continue reading →