Here are last week's published decisions involving local governments: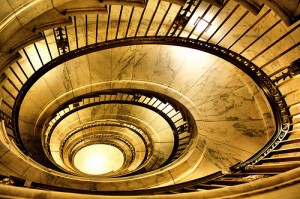 [Update: I added the Ninth Circuit's Daubert decision. (7/31)]
Second Circuit
Carter v. Inc. Vill. of Ocean Beach, No. 13-815 (July 21, 2014): Affirming award of attorney's fees to County defendants in case brought by former police officers alleging wrongful termination and defamation.
Cox v. Onondaga Sheriff's Dept., No. 12-1526 (July 23, 2014): Affirming dismissal of complaint alleging Title VII retaliation for racial-harassment claims.
Reyes v. New York City Dept. of Ed., No. 13-158 (July 25, 2014): Finding that under IDEA, proposed IEP and school placement failed to provide student with free appropriate public education.
Fourth Circuit
Massey v. Ojaniit, No. 13-1460 (July 21, 2014): In 1983 action alleging that officers had fabricated evidence that led to his nearly 12-year incarceration, affirming dismissal on the pleadings on qualified-immunity grounds.
Fifth Circuit
Duarte v. City of Lewisville, No. 13-40806 (July 22, 2014): Reversing district court's dismissal of challenge to constitutionality of ordinance that prohibits registered sex offenders from residing within 1,500 fee of "where children commonly gather"; finding that plaintiffs have standing, and challenge is not moot.
Seventh Circuit
Markadonatos v. Vill. of Woodridge, No. 12-2619 (July 21, 2014): In challenging to Village's booking fee, affirming district-court judgment because no position of en banc court commands a majority.
Matthews v. Waukesha County, No.  13-1839 (July 22, 2014): Affirming dismissal of Title VII claim that County discriminated against Plaintiff on the basis of race when she was not hired.
Ball v. City of Indianapolis, No. 13-1901 (July 25, 2014): Affirming dismissal of federal claims based on, inter alia, alleged false arrest.
Eighth Circuit
Gladden v. Richbourg, No. 12-3918 (July 23, 2014): Affirming grant of qualified immunity for officers in case where individual died after officers dropped him off at county line, instead of driving him to his sister's house.
Hawkins v. Gage County, No. 13-3107 (July 22, 2014): Affirming that evidence fails to establish constitutional violation in case where arrestee was  falsely accused of rape and held in jail for 17 days.
Ninth Circuit
Daubert v. Lindsay Unified Sch. Dist., No. 12-16252 (July 25, 2014): Affirming grant of summary judgment for school district, and finding that Title II of the ADA does not require a public entity to structurally alter public seating at a high school football field where seating was constructed prior to ADA's enactment and the school provides program access to individuals who use wheelchairs.
Tenth Circuit
Dalpiaz v. Carbon County, No. 13-4062 (July 25, 2014): In challenge to denial of Family and Medical Leave Act claim against County, finding that plaintiff would have been dismissed as an employee regardless of her FMLA request.
(7/21/2014-7/25/2014)
Image courtesy of Flickr by Phil Roeder (creative-commons license, no changes made)