On Monday, IMLA filed its brief in City of Newport Beach v. Pacific Shores Properties, LLC, a petition stage Supreme Court case, which involves questions of discrimination under the Fair Housing Act (FHA) and the Americans with Disabilities Act (ADA). Specifically, the issue before the Supreme Court is whether a disparate-treatment claim under the FHA and/or the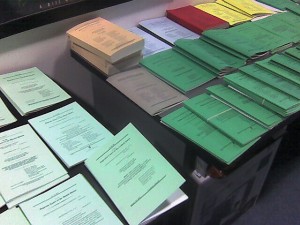 ADA that challenges a facially nondiscriminatory law on the ground that the law nevertheless intentionally discriminates on the basis of disability can prevail absent proof of discriminatory effects.
In this case, the Ninth Circuit held that the plaintiffs had created a triable issue of fact as to whether the City had violated the ADA and FHA when it enacted the zoning ordinance restricting the areas of the City in which group homes for recovering addicts, as well as other group residential living facilities, can be located. According to the Ninth Circuit, a jury could find—based on the history that preceded the ordinance's enactment and comments made during city council meetings—that the facially neutral ordinance was motivated by an improper desire among city officials and local residents to discriminate against recovering addicts, who are a protected class under the ADA and FHA. The panel further held that the plaintiffs were not required to identify similarly situated individuals who were treated better than themselves in order to survive summary judgment, despite the fact that they were proceeding on a disparate treatment theory of discrimination.
IMLA's amicus brief argues, among other things, that the Ninth Circuit's decision will have a chilling effect on public comments of elected municipal officials, municipal staff, legal counsel, and members of the public for fear of creating the evidence necessary to support a challenge to proposed municipal action even where no discriminatory effect has been demonstrated. To read IMLA's amicus brief in this case click here .
Photo courtesy of Flickr by Wendy Seltzer (creative-commons license, no changes made).