On Monday, IMLA filed its brief in Schultz v. Wescom, a petition stage Supreme Court case, which involves a question of whether a municipality/police officer may immediately appeal a decision by a district court to defer the issue of qualified immunity until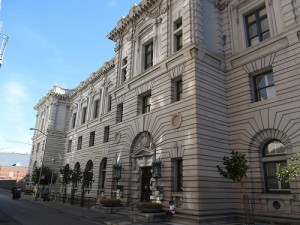 the completion of discovery.  The Ninth Circuit held on appeal that there is no appellate jurisdiction of a rule 56(d) deferral for a limited time to conduct discovery as it does not amount to a denial of qualified immunity. The Circuit Courts are split on this question with the Seventh and Ninth Circuits holding that such a decision is not appealable on an interlocutory basis, while the majority of the other Circuit Courts hold that such a decision is immediately appealable.
IMLA's brief argues that the purpose of qualified immunity is to shield officers from the costs of having to go through the litigation process, particularly costly discovery, and the Ninth and Seventh Circuits' approach effectively denies police officers in those jurisdictions the benefits of qualified immunity and goes against Supreme Court precedent.  To read IMLA's amicus brief in this case click here.
Image courtesy of Flickr by Ken Lund (creative-commons license, no changes made).