An appellant has the opportunity to make it easy for the appellate panel to locate the relevant documents in the record.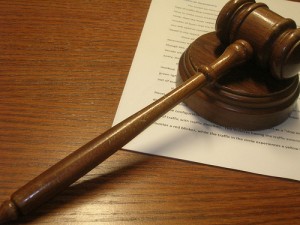 If you have the responsibility to create part of the record, select a page numbering system that makes sense so no pages have the same number.  Create a meaningful index to the record.  For example, if a document has an odd or misleading title, provide that title and, in brackets] a few accurate, neutral, descriptive words.  Identify the declarant or witness if that information is not in the title.  Provide copies of the index in the brief and in each volume of the record, marking which documents are in which volume.
Cite to the record for every point.  Dominguez v. Financial Indemnity Co., 183 Cal.App.4th 388, 392 n.2 (2010) ("because FIC's brief fails to provide a citation to the appellate record for these facts, we do not consider them"); AdvanceMe, Inc. v. Finley, 275 Ga. App. 415, 620 S.E.2d 655, 657 (2005) ("It is not the function of this court to cull the record on behalf of a party").  It almost goes without saying that you should cite accurately to the page with the relevant material.  Scott v. Bank of America, 292 Ga. App. 34 , 663 SE 2d 386, 387 (2008) ("while the parties cite to the appellate record, many of the page numbers cited are incorrect").  Cite to the record by page and line, if the lines are numbered, even if that specificity is not required.  Skinner v. State, 83 Nev. 380, 432 P.2d 675, 384 & n.4 (1967); Anderson v. Meyer Broadcasting Co., 630 N.W.2d 46, 50 (N.D. 2001).  Cite by page and paragraph or use terms like "start," "middle," and "end" if there are no line numbers.
Read the court rules multiple times and follow any court rules that govern briefing, citations to the record, or other relevant subjects carefully.  Even if a rule seems silly or redundant to you, remember that the judges who wrote that rule or have elected not to revise it do not think their rules are silly or unnecessary.
Appellate panels read a great number of briefs.  You may be lucky and have your brief reviewed early in the day when the judge is fresh, but it is just as likely that yours is the last brief to be read on a given day.  The judge may be tired and stressed, under the pressure of deadlines.  You can't know in advance and rarely will ever know.  So make every brief easy to navigate and compliant with the rules.
Image courtesy of Flickr by Brian Turner (creative-commons license, no changes made).