Here are last week's published decisions involving local governments: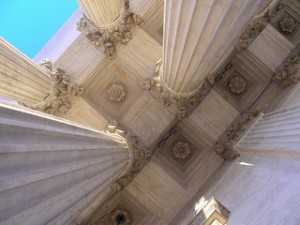 First Circuit
Showtime Entn't v. Town of Mendon, No. 12-2121 (Oct. 8, 2014): The Town's adult-business-entertainment bylaws unconstitutionally infringe on Showtime's right to engage in a protected expressive activity; the regulations' underinclusiveness indicates that Town does not have substantial interest in regulating adult businesses to curb secondary effects.
Seventh Circuit
Matz v. Klotka, No. 12-1674 (Oct. 6, 2014): In 1983 action alleging Fourth-Amendment violation arising out of arrest, the court affirmed the grant of summary judgment for officers on qualified-immunity grounds.
Ninth Circuit
(Oct. 6, 2014-Oct. 10, 2014)
Image courtesy of Flickr from Ken Lund (creative-commons license, no changes made).