Last year, this blog discussed three recent courts of appeals decisions involving local-housing regulations aimed at a person's immigration status.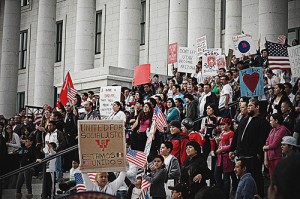 This morning, the Supreme Court denied certiorari in two of the cases,  Farmers Branch v. Villas at Parkside and Hazleton v. Lozano.
Both decisions had preempted local ordinances.
Image courtesy of Flickr by prathap ramamurthy (creative-commons license, no changes made).