If you spend your time following baseball, local governments, and appellate litigation (as I do),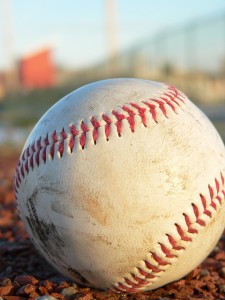 the Ninth Circuit case of City of San Jose v. Office of the Commissioner of Baseball, No. 14-15139, is one to watch.
The issues are simple: the City of San Jose would like the Oakland A's to relocate there, but MLB has refused to permit it.
Why?
According to the City, another team, the San Francisco Giants, "owns" the exclusive rights to San Jose. The City explained that MLB teams have an "exclusive territorial rights agreement,"one that the City claims "constitutes a blatant market allocation scheme that is illegal under the American antitrust laws in all other professional sports."
The district court found that baseball's historic antitrust exemption shields MLB from antitrust scrutiny. MLB agrees.
The City argues that baseball's historic antitrust exemption is "highly questionable" and must be read narrowly. It urges that baseball should be treated no differently than other industries:
No industry, no company, no person is above the law. Yet if MLB is found to have a complete exemption, then a multi-billion dollar industry is outside the reach of the courts – rending the judiciary powerless to decide whether MLB is acting in an unreasonable or anticompetitive manner. Contrary to the opposition brief, there is no basis for finding MLB has a broad, free-floating exemption from federal and state law concerning team relocation. MLB relies solely on outdated opinions that merely parrot a decision employing a 1920's analysis of the Commerce Clause. The unique characteristics and needs of the business of baseball today do not include conduct, like franchise relocation, engaged in by every professional sport and every industry in America.
All the briefs are available here.
We will continue to monitor the case.
Image courtesy of Flickr by Alachua County (creative-commons license, no changes made).