In a unanimous opinion in Integrity Staffing Solutions v. Busk, the Supreme Court held that the Fair Labor Standards Act (FLSA) does not require hourly employees to be paid for the time they spend waiting to undergo and undergoing security screenings.  Government employees who work in courthouses, correctional institutions, and warehouses routinely go through security screening at the beginning and/or end of the workday.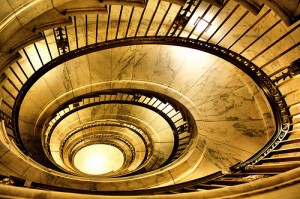 Jesse Busk and Laurie Castro worked at warehouses filling Amazon.com orders.  They claimed that they should have been paid for the time they spent waiting and going through security screenings to prevent theft at the end of each shift.
Under the FLSA employers only have to pay "non-exempt" employees for preliminary and postliminary activities that are "integral and indispensable" to a principal activity.  According to the Court, an activity is "integral and indispensable" to a principal activity "if it is an intrinsic element of those activities and one with which the employee cannot dispense if he is to perform his principal activities."  The Court concluded that security screenings were not intrinsic to retrieving and packing products and that Integrity Staffing Solutions could have eliminated the screenings altogether without impairing employees' ability to complete their work.
The SLLC's amicus brief made similar arguments to those the Court adopted.  This case is a significant victory for local governments who will now not be faced with higher payroll costs for employee security screenings or a mandate to reduce screenings to a de minimis amount.
James Ho, Ashley Johnson, and Andrew LeGrand, of Gibson, Dunn & Crutcher, Dallas, Texas wrote the SLLC's brief which was joined by the National League of Cities, the National Association of Counties, the International City/County Management Association, the U.S. Conference of Mayors, the International Municipal Lawyers Association, the Government Finance Officers Association, the National Public Employer Labor Relations Association, and the International Public Management Association for Human Resources.
Image courtesy of Flickr by Phil Roeder (creative-commons license, no changes made)